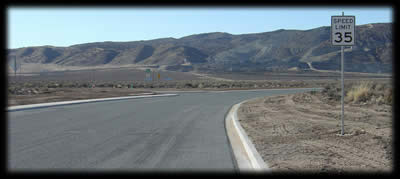 Proposed Commercial Site

Project Title: Spanish Springs Business Park Phase II
Client: Hawco Properties
Location: Spanish Springs/Sparks, Nevada
Type of Improvement: Neighborhood Commercial/Light Industrial Business Park
Scope of Services:
C & M Engineering and Design, LTD, provided professional services for the preparation of final improvement plans for Ingenuity Avenue and Digital Court, preparation of SWPPP plans, and obtained agency approvals. C & M Engineering provided the conceptual plan to the final design (consisting of grading, geometrics, sanitary sewer, storm water, water, and fire line design).

C & M Engineering was able to provide the client with several options of design.