C & M Current Projects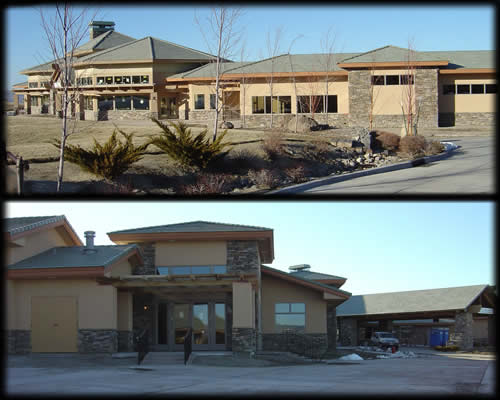 Project Title: Arrowcreek Clubhouse Expansion, Resident's Center Expansion, and Pool Restroom Remodel
Client: ArrowCreek
Location: Reno, Nevada
Type of Improvement: Expansion / Property Improvements
Scope of Services:
C & M Engineering prepared civil improvements for three expansion/remodel projects for the ArrowCreek Subdivision in Washoe County and obtained agency approvals. C & M Engineering processed and attended Washoe County Planning Commission for easement abandonment for the Clubhouse Expansion. C & M Engineering was able to design with the specific requirements of the ArrowCreek Development and fit improvements within tight existing conditions.
© 2004, C & M Engineering and Design, LTD., All Rights Reserved.